Acupuncture and the menopause – everything you needle to know!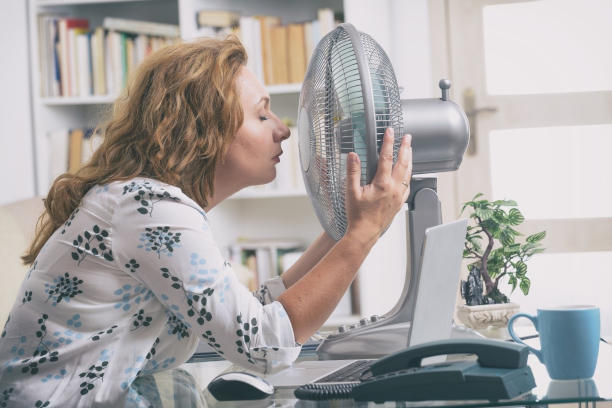 As we leave Menopause Awareness Month there's just time to re-examine how effective Acupuncture can be in helping with some of its symptoms including hot flushes, night sweats, sleep problems and anxiety.
Menopause symptoms can last an average of four or five years and are often incredibly debilitating.  Hormonal approaches such as HRT (hormone replacement therapy) are an important and beneficial treatment for many women at this stage; but it's long been recognised that HRT is linked to an increased risk of breast, womb and ovarian cancers, as well as the risk of cardiovascular problems such as blood clots.*
So, for women going through peri-menopause or menopause, Acupuncture could be a valuable natural alternative as it is believed that it can aid the body's changes to hormones and help relieve menopause symptoms.**
An ancient treatment
Founded over 300 years ago in China, the practice of Acupuncture was developed to help maintain the body's overall balance. Chinese practitioners observed that there are passages within the body known as meridians through which energy, or Chi flows through. It is believed that destruction of these paths causes physical and emotional imbalance. The insertion of acupuncture needles works to restore mental and physical wellness by stimulating certain pressure points within the body. This stimulation releases endorphins and allows the free flow of energy to continue.
Knowledge and expertise
After qualifying as an Osteopath, Denise Callaghan trained in Medical Acupuncture at the Centre for Study in Complementary Medicine in Southampton. She then took a 3-year course in Traditional Chinese Medical Acupuncture at the British College of Acupuncture before travelling to China, the birthplace of acupuncture to perfect her technique. Denise now uses Acupuncture in conjunctions with Osteopathy to very good effect.  And her extensive training sets Denise apart from practitioners who are only qualified in Western Acupuncture which is an adaptation of Chinese Acupuncture.
Denise has worked been able to relieve the symptoms for a number of menopausal patients over the years.  Here's what a couple of happy patients had to say:
"When I first saw Denise my menopause symptoms were dominating my life, I had 30-40 hot flushes per day and very bad 'morning sickness' (worse than during pregnancies). My G.P. had tried HRT treatments with no success but within a couple of acupuncture treatments the sickness had stopped.  The hot flushes proved more persistent but with the help the introduction of Chinese Herbs they are now under control. I now realise how depressed I had become and I love being 'me' again." Deidre Lambert
"I have seen Denise for several things but most recently for the menopause. She has successfully eliminated my hot flushes with acupuncture. The hot flushes were disrupting my sleep and causing me to feel very depressed, within weeks my symptoms had disappeared." Jackie Payne
If you'd like to explore whether Acupuncture might be right for you then why not contact Denise?
Sources:
**Randomised control trials have shown that acupuncture is a very beneficial and safe way of treating these symptoms (Kim 2010; Venzke 2010; Boroud 2010; Boroud 2009; Parks 2009; Avis 2008). Further research is needed to confirm these results.