Acupuncture for the treatment of Asthma, Headaches and Migraines and Pain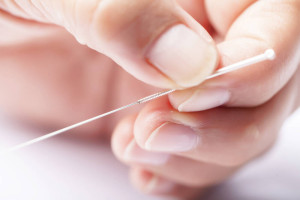 This section describes some of the conditions that Denise Callaghan treats and what methods are used.
Acupuncture and the treatment of Asthma
The wheeze of asthma is caused by contraction of the muscular walls of the small breathing tubes in the lung. Because the tubes into the lung are narrowed. Less air can get in and this decreases the oxygen supply to the body. The muscular contraction of the breathing tubes can be stimulated by a wide range of substances such as inhaled dust or pollen, and various foods. Acupuncture causes the contracted muscular walls to dilate: the mechanism of this is unknown, but there is good western data to support this claim.A recent Chinese clinical trial on asthma showed that some 70% of asthmatics reported decreased frequency and intensity of attacks over a period of a year.
Is Acupuncture right for you?
Acupuncture and the treatment of headaches and migraines
Headaches and migraines are common complaints and are notoriously difficult to treat effectively, and they can be the cause of a considerable amount of distress. Acupuncture has been used to treat a wide variety of headaches and the results obtained have been very encouraging. The published work suggests that between 65-95% of all headache sufferers obtain significant and long lasting pain relief from acupuncture treatment. Migraines seem to respond well, if not better than other types of headache. Acupuncture treatment may cause the headache to vanish completely, or occur with a markedly decreased intensity or frequency.
Acupuncture and the treatment of pain
There has been a great deal of research on acupuncture and the treatment of pain related conditions. Studies have shown that, of the people treated for differing acutely painful conditions, about 70% obtain swift and significant pain relief. A sudden shoulder injury can cause pain for a great length of time, but if acupuncture is used when pain occurs then it seems that chronic pain may be avoided.
Bromley clinic:
Orpington clinic:
Testimonials
"I hate needles. But I hate pills more; so when I was introduced to Denise I thought I'd approach her as I was having more than minor pains in my wrist and elbows; mostly due to using a computer, iphone and ipad! Denise assured me that she could treat me without needles and she was right! After only one session I was cured and I haven't had a problem since. Not only did Denise treat me, but she also advised me on how to prevent the pain coming back in the future.

Now I always tell my friends that when they think they need a pill, they actually need Denise. Everyone should have Denise Callaghan in their lives! A very happy and now loyal customer."
STEPH LEE
"As a qualified solicitor based in Catford, I feel that I am qualified to give this testimonial.

For a long time I was troubled with a very painful wrist, which was mostly from overuse of a computer. At times my wrist was so painful that I could not bear any weight on it at all and getting dressed was becoming a struggle.

After just a few visits with Denise the change was remarkable! As a very active scout leader I was greatly inhibited by the pain but through electrotherapy and manipulation I was back putting up tents, sailing and running games. I have not been troubled with pain since.

I would thoroughly recommend Denise to anyone; she is highly knowledgeable and experienced in her field having undergone a remarkable list of training. Her calm nature makes you feel immediately at ease and I even looked forward to my appointments."
Kirstie Edmondson
"I have been suffering from pain in my right forearm for longer than I can remember and just thought that it would be something I had to just put up with. I met Denise and booked in to try acupuncture, in 2 sessions Denise managed to cure me from my pain – I was worried about the pain of needles (I cannot stand them!) but it was painless and did the job, so if I'm ever in the situation where I have the pain again, I won't be hanging around before calling Denise."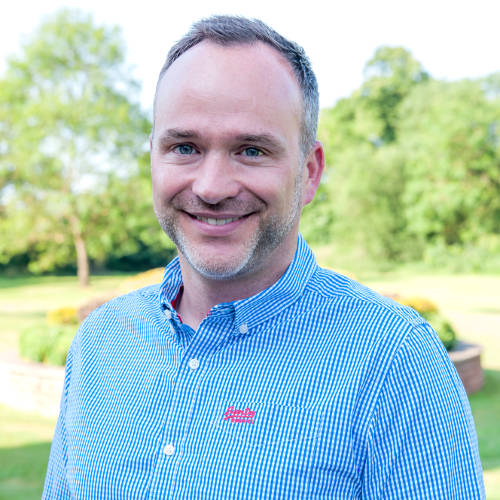 Nathan Kelsey
"I had really bad back problems and arthritis. Since having treatment I am much better."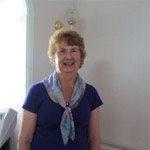 Norma Glover
"I had foot problems following a bunion operation and my treatment has made my foot much less painful and increased my ability to dance and exercise again."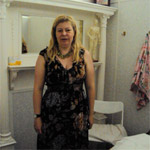 Helen Badger
"I sustained a bad knee ligament injury whilst skiing. The acupuncture treatment reduced the swelling dramatically. Then future treatment exercise has hastened my recovery. I would not have been so mobile so quickly without my treatment with Denise."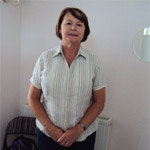 Kath Jones
"I suffered a severe stroke in 2004 and after the hospital therapy had been exhausted I was unable to walk without the use of a stick as my balance was poor. I also had intermittent sharp pains through my left eye and a pins and needles sensation on my right side. The stroke specialist prescribed a drug to reduce the discomfort but unfortunately it had the effect of a very strong tranquilliser and I was unable to function at all. In 2006 it was suggested that I try acupuncture and I started a course of therapy with Denise Callaghan which improved the eye pain quickly and improved my balance to a stage where I rarely require a stick to walk. The treatment also reduced the intensity of the pins and needles which had been quite distressing, gradually 'washing' the sensation down my leg and then later down to my foot. When I had my first consultation with Denise there were no guarantees of success, but I only wish I had started acupuncture two years earlier. It worked for me!"
Mr B Samuels