Pilates is for everyone, young to old, sedentary to athletic. It is for people who are strong or weak, flexible or inflexible.
About Gemma Germaine
As a trained actress, singer and dancer, I suffered a back injury as a result of over-working. It was at this point in 1998 that I retrained as a Personal Fitness Trainer with the YMCA and a year later as an Exercise to Music Instructor. Although I felt stronger and had a sound knowledge of anatomy and physiology it wasn't until I discovered Pilates that I completely rehabilitated from my back injury.
The results were so effective that I retrained as a Pilates instructor in 2000 with the Pilates Institute and then with Stott Pilates in both Matwork and Reformer Pilates.
I started to specialise in one-to-one injury rehabilitation, training clients from as young as 8 to 87 years old, male and female, complete beginners to fitness up to athletes.
Benefits of Pilates…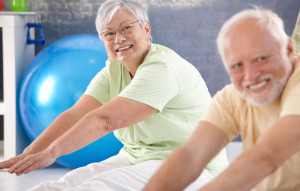 Pilates can be used as a complete fitness programme as well as a supplement to other methods of fitness, or as a tool to educate the body to have better posture, or to move in a more effective pain free way.

Pilates dramatically transforms the way your body looks, feels and performs. It builds strength without excess bulk, creating a sleek, toned body with slender thighs and a flat abdomen.
It teaches body awareness, good posture and easy, graceful movement. Pilates improves flexibility, agility and economy of motion.
Professional dancers have known the benefits of Pilates for decades. Top athletes use it for strength, flexibility and injury prevention. Hollywood celebrities, male and female, use it to maintain beautiful physiques.
To book a session please call Denise Callaghan Osteopath Clinic on
Bromley Pilates sessions take place at the clinic in London Lane onTuesday and Friday.
Orpington Pilates sessions are available on Wednesday at the Chelsfield clinic.
What injuries does Gemma Germaine treat with Pilates?
Back Problems
Knee and Hip Problems
Sciatica
Sports Injuries
Frozen or Stiff Shoulders
Arthritis
Back Pain from Pregnancy
For injuries not listed and for more information please contact Gemma Germaine and she will be happy to answer any questions and queries you may have.
Gemma Germaine
Bromley clinic:
Orpington clinic: