Are you pregnant? Here's why you should consider acupuncture and osteopathy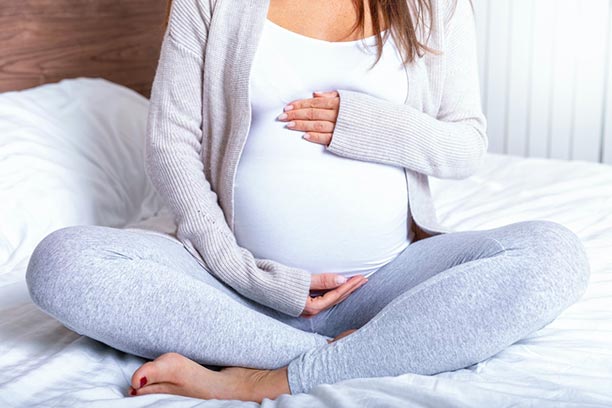 Pregnancy is a unique and powerful experience.
Over the nine-month period your body deals with a number of emotional, physical and hormonal changes – which is to be expected. After all, it's preparing to welcome a new life into the world.
So, with the recent birth of Meghan Markle's and Prince Harry's baby girl, Lilibet Diana Mountbatten-Windsor, we wanted to share some insight on how acupuncture and osteopathy can help both in pre and post pregnancy.
A helping hand during pregnancy
Osteopath Denise Callaghan specialises in treating women suffering from any aches and pains that may occur during pregnancy.
She said: "It's an amazing part of my job working with numerous women during their precious months of pregnancy. And it's even more amazing when I can help ease any aches or pains they are experiencing.
"Aches and pains are common during pregnancy as your body changes shape to accommodate the increasing size and weight of the uterus. But this can lead to considerable changes in posture.
"Postural changes may cause backache, neck ache, headaches, sciatica, aching legs and fatigue. Postural changes through the lower ribs and spine can also impede the action of the diaphragm and ribs – which can make breathing difficult."
But this is where acupuncture and osteopathy can help.
So how exactly can acupuncture help during pregnancy?
Acupuncture is a form of alternative medicine in which thin needles are inserted into the body. Founded more than 3000 years ago in China, it was developed to help maintain the body's overall balance.
Studies have shown that during pregnancy, acupuncture can help improve a number of ailments. As cited by the British Acupuncture Council, acupuncture can reduce and improve:
Nausea and vomiting
Breast tenderness
Fatigue
Headaches
Stress
Pelvic discomfort
Sciatica pain
Heartburn
Pain
Blood circulation
How about osteopathy?
Osteopathy looks specifically at the body's structure and function. And, just like acupuncture, it can be a blessing in disguise for any structural aches and pains during pregnancy.
According to one study, Osteopathic manipulative technique 'may help improve or stop the deterioration of back-specific functioning in the third trimester of pregnancy'.
While another study found that pregnant patients who received osteopathic care 'experienced improved outcomes in labour and delivery compared to those who didn't'.
Restoring your body post pregnancy
But the good news doesn't stop there. Both Osteopathy and acupuncture can get your body back to good health post-pregnancy.
"This is especially true for mums who have caesareans," Denise says. "Osteopathy deals with the structural changes that may have changed since the start of your pregnancy. While acupuncture is good for pain relief, increasing energy levels and promoting healing."
"I am now pain free"
Jessie Brooks said: "After childbirth I suffered with low back pain made worse by carrying and lifting. Denise gave me a combination of osteopathy and acupuncture and I am now pain free. I cannot recommend her treatment highly enough."
Kellie Davis said: "I pulled my back at 34 weeks pregnant and was in agony. Acupuncture helped me really quickly to get back on my feet. I would recommend it (and Denise) to anyone."
If you are suffering from pregnancy discomfort don't hesitate to get in touch with Denise. Alternatively, if you have just had a baby and think acupuncture and osteopathy could be the answer to your back, period, stress or headache problems, do call or drop Denise an email.