Away from the couch – getting to know Osteopath Denise Callaghan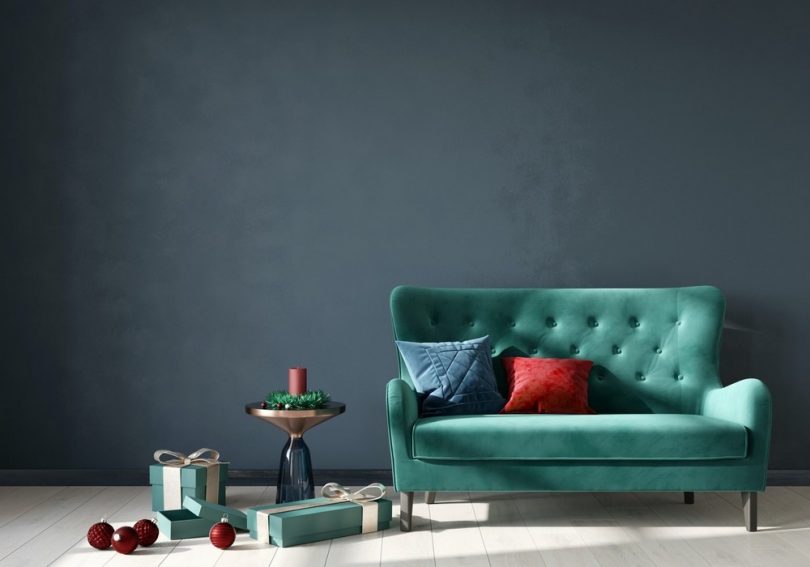 This season, we've swapped the usual osteopathic couch for one you'd find in your front room in a bid to discover more about Osteopath Denise Callaghan.
If you've had osteopathy before, you'll know it's quite a hands-on form of alternative medicine. That's because osteopaths quite literally use their hands to help detect, treat and prevent health problems occurring via the use of soft tissue therapy, electrotherapy and articulation & thrust techniques. Which is why, if you do have a structural or mechanical problem, it's important to feel comfortable and confident in the hands of your osteopath.
So, if you're looking for a safe pair of hands, that's where Denise, who has more than 25 years in the field, steps in. Keep reading to find out more about Denise, why she decided to become an osteopath and some top tips on how she keeps her own body functioning at its optimal.
Tell us, what made you want to become an Osteopath?
Denise says: "I wanted to become an osteopath for many reasons. But firstly, I'd say the fact my mum was an osteopath in the 1950s had something to do with it. At the time, my mum specialised in musculoskeletal osteopathy in Bromley and she practiced for more than 30 years until she retired in 1987.  I grew up hearing a lot about this skilled healthcare profession and subconsciously it had a great deal of influence on me."
"I'm also really passionate about helping people," Denise continues. "When clients come to me with a structural or mechanical problem, the normal function of the body is impaired, and illness can result. But I can examine and treat such abnormalities of the musculoskeletal system to improve function and restore health. This is key to helping my clients feel good."
What areas of osteopathy do you specialise in?
"I specialise in lots of different things when it comes to osteopathy but it's all to do with the musculoskeletal system (MSK) mainly," Denise tells us.
"In laymen's terms, MSK osteopathy refers to muscles and joint conditions. Clients might come to me for back pain, muscle pain, headaches, sports injuries and arthritis ­–  to name a few.
"I'm also trained in acupuncture for fertility and can perform cranial osteopathy on babies to detect areas of tension to restore muscles and tissues back to their proper positioning. Every day is different in the world of osteopathy!".
Away from the couch what do you enjoy doing?
Denise says: "Before covid, I loved to travel. But of course, many of us have been unable to do so in the current climate. Before travel restrictions and red lists were introduced, I've journeyed to Cambodia with my daughter, seen the greatest sights in India, travelled to Jordan and visited Egypt.
"In times gone by I've also travelled to China and worked there. China is the birthplace of acupuncture, and I was lucky enough to study alongside the best in the field in order to perfect my technique.
"In more recent times, although I've been unable to set foot on a plane this year, I was lucky enough to enjoy a couple of staycations to The Cotswolds, Bath and Taunton."
What do you do to stay healthy and fit?
"The one-word answer to this is: exercise," Denise tells us. "I use my Peloton every week and I exercise. I enjoy walking so this means I'm on my feet and keeping active. I also try to eat a healthy and balanced diet. Although during this time of the year it can be tempting to indulge in some sweet treats!".
If you were going to give one top tip for wellbeing in 2022, what would it be?
Denise says: "I'm a big believer in getting into the great outdoors, even if it's for a quick walk around the block. I've spoken before about the many benefits being outside can bring. Not only is a dose of fresh air good for the mind and body, it's been proven that the great outdoors can boost your energy, help productivity levels and can relieve some stress."
If you're struggling with a musculoskeletal pain and are in need of some professional assistance, please don't hesitate to get in touch with Denise.