Can acupuncture and osteopathy help with Long Covid? It sure can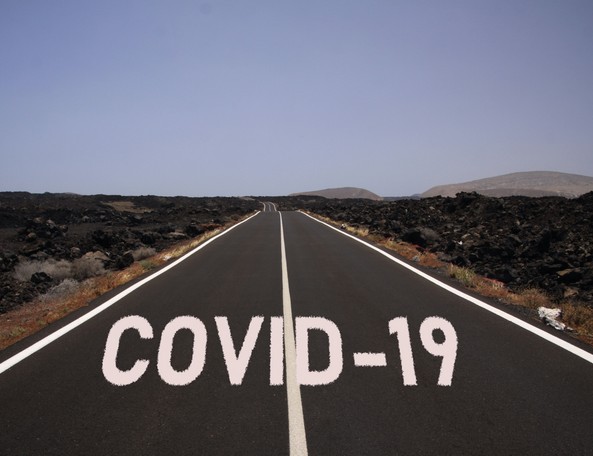 The long-term effects of the Covid-19 pandemic haven't gone unnoticed.
According to a new report*, Long Covid – which was previously known as post-Covid-19 syndrome – has affected at least 2 million people in England.
The condition is a type of Post Viral Syndrome and refers to a range of symptoms that last weeks or months after having the initial Covid-19 virus.
What exactly is the impact of Long Covid?
According to the same study*, Long Covid is higher amongst women, those who are overweight or those who smoke. But it can affect anyone who has had Covid-19 – even if they didn't know they had it.
Denise Callaghan, Osteopath, says: "While we have learned a lot about Covid-19 since the start of the pandemic more than a year ago, the long-term effects of the illness are still having an impact.
"Post Viral Syndromes can be debilitating, no matter your age or how healthy and fit you are. I have seen several patients for Long Covid and used acupuncture and osteopathy to ease their symptoms."
What are the symptoms of Long Covid?
Long-Covid is still relatively new and can vary depending on the sufferer and their immune system. Most suffers describe fatigue as one of the main symptoms they suffer from. Along with breathlessness and headaches.
According to the NHS, the most common symptoms of Long Covid include:
Extreme tiredness
Shortness of breath, heart palpitations, chest pain or tightness
Problems with memory and concentration – also referred to as "brain fog"
Changes to taste and smell
Joint pain
But other symptoms can include skin rashes, headaches, weakness and an upset stomach.
How osteopathy can help with Long Covid
Osteopathy has wide and many far-reaching benefits. The latest is helping to ease post viral infections, like Long Covid**.
Denise has been working in the field of osteopathy for more than 20 years, using a range of different osteopathic techniques. This includes Cranial Osteopathy which uses a variety of soft tissue massages and mobilisation techniques – both of which can relax muscles, reduce stress and improve energy levels.
Denise also specialises in the practice of Traditional Chinese Acupuncture, having studied at the British College of Acupuncture before travelling to China to perfect her technique.
The ancient practice was founded more than 3000 years ago to help restore the body's overall balance. It works by stimulating specific points in the body to promote beneficial therapeutic responses.
According to a study**, acupuncture is an "effective treatment option" for patients who suffer from persistent post viral infections, like Long Covid.
"Which is why, if you have seen a GP and are still suffering with Long Covid symptoms, I would invite you to consider osteopathy," Denise adds.
If you are living with Long Covid, don't hesitate to get in touch. Or find out more about Denise's Osteopathy services here.
* https://www.gov.uk/government/news/new-research-shows-2-million-people-may-have-had-long-covid
** https://www.osteopathy.org.uk/visiting-an-osteopath/about-osteopathy/
** https://www.sciencedaily.com/releases/2010/04/100401085342.html