COPD: Is Osteopathy the final piece of the treatment puzzle?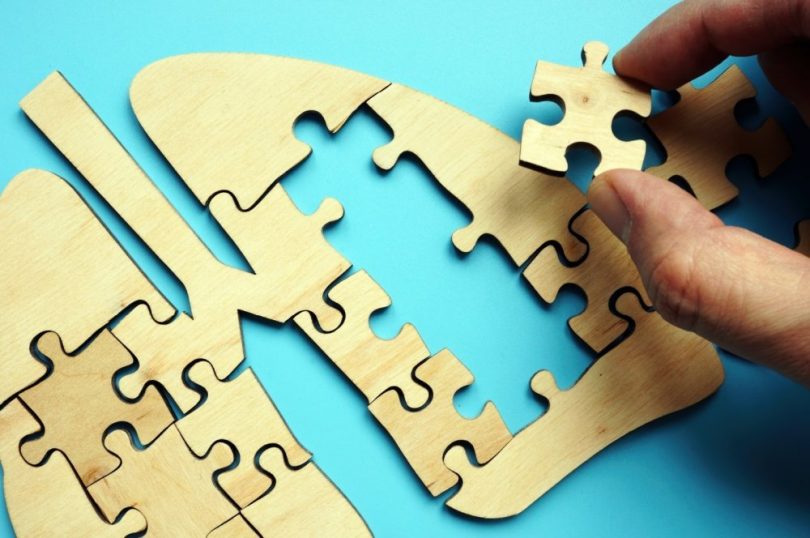 Osteopathy can 'significantly improve' the health and wellbeing of those who suffer with Chronic Obstructive Pulmonary Disease (COPD), a 2019 report has concluded.
The randomized controlled trial, published in the Journal of Complementary and Integrative Medicine, looked into the efficacy of osteopathy treatment in patients with moderate to severe COPD.
The conclusion? According to the researchers, COPD patients who received conventional pharmacological treatment for the disease – such as inhalers – alongside osteopathic manual therapy, saw 'significant improvements in their health and wellbeing, and a better daily functioning'.
So, with November marking COPD Awareness Month, we wanted to shine a light on this debilitating lung condition – and reveal just how osteopathic therapy might be the missing piece of the treatment puzzle.
So, what is COPD?
COPD is the name given to a group of long-term lung conditions that cause breathing difficulties.
It includes diseases like:
Emphysema – this is when the air sacs in the lungs are damaged and therefore it causes shortness of breath
Chronic bronchitis – sufferers of this disease live with long-term inflammation of the bronchi
As stated by the British Lung Foundation, around 1.2 million people are living with diagnosed COPD.
This makes it the second most common lung disease in the UK, after asthma.
What are the symptoms of COPD?
According to the NHS, COPD symptoms include:
Increasing breathlessness
A persistent chesty cough with phlegm
A rise in the number of chest infections
Constant wheezing
The lung condition mainly affects middle-aged or older adults who smoke. Some cases of COPD are caused by long-term exposure to harmful fumes or dust. While others suffer with COPD because of a rare genetic problem.
Some might not realise they are living with this disease. But the symptoms tend to get gradually worse over time and can limit your everyday normal activities.
How can you keep COPD under control?
The first and perhaps the most important factor would be to stop smoking.
The NHS also recommends seeing a GP to see if any pharmacological interventions could help relieve symptoms, reduce acute exacerbations and improve quality of life.
However, as we previously highlighted, there is a growing bank of evidence to suggest that osteopathy – including the use of acupuncture – can help reduce the shortness of breath COPD patients suffer from.
Acupuncture and COPD
According to a 2019 report, which looked into how useful acupuncture is for COPD, researchers found that this form of Chinese medicine could help to reduce breathlessness in COPD patients.
A 2020 review came to the same conclusion. It concluded: "Our systematic review shows that the combination of acupuncture with medications and/or rehabilitation exercise may increase efficacy in stable COPD treatment by alleviating the clinical symptoms and improving the quality of life."
Osteopath Denise Callaghan has more than 20 years' experience in the industry. As a registered member of the British Acupuncture Council and the British Medical Acupuncture Council, Denise has been practicing this form of medicine for years, having trained with experts in China.
If you are living with COPD and would like to try an additional form of therapy, get in touch. Denise can examine and pull together a tailored treatment plan based on your condition to help improve function and restore health.