Diagnosed with fibromyalgia? We're pinpointing how acupuncture could help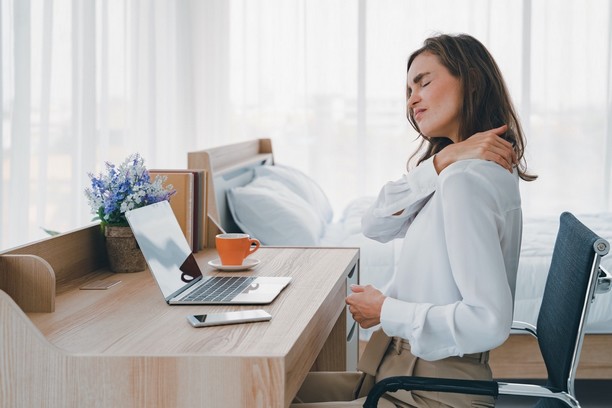 Unfortunately, fibromyalgia is a chronic condition that's gained a reputation as being difficult to diagnose.
The symptoms of the debilitating condition are wide and varied. And at present, there is no specific test to diagnose the condition.
However, according to the most up to date stats, some estimates suggest nearly 1 in 20 people are living with the fibromyalgia – including BBC presenter Kirsty Young who recently spoke out her diagnosis.
The 53-year-old media personality said the 'severe and relentless' condition can make everyday tasks such as cooking and driving increasingly difficult.
But first: what are the symptoms of fibromyalgia?
Some of the most common symptoms of the often-debilitating condition include:
Fatigue
Sleep disturbance
Temperature dysregulation e.g. Raynauds
IBS
Irritable bladder
Depression/anxiety
Poor memory/attention span
Headache, dizziness, occipital pain
Mechanical low back pain
Sciatic pain
As you can see, the symptoms of fibromyalgia are extensive. As well as being wide and varied, some of the symptoms are synonymous with other conditions.
So much so, according to the NHS, if your health care professional thinks you might have fibromyalgia, they have to rule out a number of other conditions first, including: chronic fatigue syndrome (also referred to as ME), rheumatoid arthritis and multiple sclerosis.
So, what can you do about it?
Despite fibromyalgia being unable to be cured at present, you can treat and manage the condition through several tried and tested ways.
Along with lifestyle changes such as exercise programmes, another way to manage the chronic condition is using relaxation techniques like acupuncture.
Acupuncture is a Chinese practice of inserting acupuncture needles to restore mental and physical wellness – it's been used for more than 3000 years.
For years, acupuncture has been used to treat chronic pain. And using it to manage fibromyalgia is no different.
Acupuncture and fibromyalgia
This alternative medicine works by stimulating certain pressure points within the body. The stimulation of these pressure points releases endorphins and allows the free flow of energy continue.
And, according to science, it's been proven that acupuncture therapy is an 'effective and safe treatment for patients with fibromyalgia, and this treatment can be recommended for the management of fibromyalgia.'
What's more, clinical trials have concluded that by using acupuncture on those with fibromyalgia, it can 'improve pain, quality of sleep, and quality of life.'
Denise Callaghan, an osteopath who has more than 20 years' experience in the field says: "There has been a great deal of research on acupuncture and the treatment of pain related conditions. Studies have shown that, of the people treated for differing acutely painful conditions, about 70% obtain swift and significant pain relief. "
So, if you, or someone you know, has been diagnosed with Fibromyalgia or is suffering from any of the symptoms listed above then why not book an appointment?