How to enjoy an injury-free summer holiday!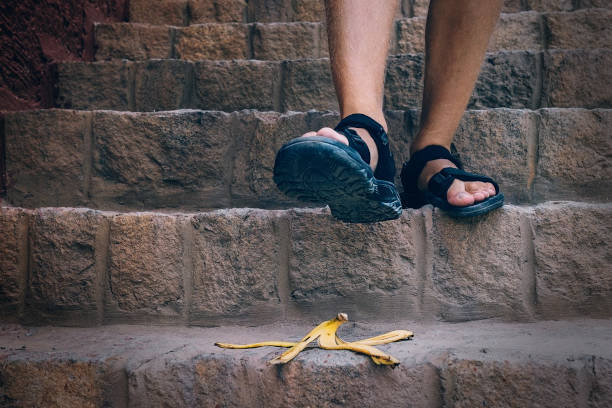 For most of us the annual summer holiday is the long-awaited, much-anticipated highlight of the year. But, just because we're away, it doesn't mean that things won't go wrong. In fact, being more relaxed and less vigilant in unfamiliar surroundings could leave the unwary wide open to all sorts of holiday hazards. Added to which, being out of your usual routine, travelling and sleeping in a different bed can play havoc with backs and necks. The good news is that most holiday-related mishaps can be avoided, leaving you free to enjoy a well-deserved break that doesn't involve an unforseen detour to the local hospital!
Beware heavy luggage
It's no surprise that the larger and heavier your luggage, the greater the risk of neck, back, and shoulder injuries. Especially when hefting a too-heavy carry-on bag into an overhead locker.
Opt for light, sturdy luggage on wheels.
Pack smartly, being realistic about what you need. Two lighter bags are better than one heavy one!
Lift luggage correctly by keeping your knees bent and back straight. Hold bags close to your body. Avoid twisting.
Push rather than pull wheelie suitcases, carrying (not bumping) them up and down stairs.
Use airport trolleys whenever possible.
Trips and falls
Those cobbled Mediterranean streets look picturesque enough but closer inspection may reveal broken, uneven, slippery or potholed surfaces – all sources of potential slips and trips. Also beware tree roots, raised drains and cables, all of which will be hidden by poor lighting at night.
Wear appropriate footwear – trainers or sandals with a strap for general walking and excursions. Save flipflops – responsible for 200,000 injuries a year, sometimes long-term – for the beach or poolside and keep high heels for clubs and restaurants.
Watch where you're going at all times, despite the amazing scenery!
Take a torch for safer night-time walking.
Beware hotel hazards
Poorly maintained package holiday hotels can be responsible for all sorts of accidents. Uneven or broken flooring, dog-eared carpets, exposed nails and wiring or slippery or wet surfaces are the biggest culprits that could land you in hospital or leave you with a sprained ankle at the very least.
On arrival, check the hotel and (especially) your room carefully for potential hazards. These may not always be obvious or signposted.
Report any issues to the hotel manager immediately or request a transfer to another room.
If your bed is uncomfortable, ask the hotel staff for a spare duvet or blanket to put over the mattress to soften an overly firm bed. Similarly, ask to swap unsuitable pillows.
Fly safely
Getting on a plane is exciting but long-haul journeys can result in a stiff neck and/or lower back pain.
Recline your seat (although this might not make you popular with the person behind!). This reduces the load on the lower spinal discs, protecting them from injury.
Keep mobile by walking around the plane regularly and doing shoulder shrugs, buttock clenches and foot circles in your seat.
Use a travel pillow to avoid a stiff neck.
Avoid strenuous exercise and lifting for 48 hours after arrival.
Drink plenty of (non-alcoholic) fluids to ward off dehydration (which can worsen muscle pain).
Be active safely
Activities such as water sports, sailing, running and even sightseeing carry some risk of injury. Protect yourself by only using properly licensed and insured operators and make sure you understand the instructions you're given. If vehicle transport is involved, make sure the driver holds a full and clean license.
Always use trainers for running. Don't be tempted to run barefoot on golden sands. It's uneven and you risk developing Achilles tendonitis or Plantar Fasciitis.
When swimming, avoid potential knee or spinal injuries by not diving or jumping into pools until you know how deep they are!
Make sure you have a full induction to any hotel gym equipment.
Relax safely
It's surprising how even being relaxed and inactive can cause nasty aches and pains!
Don't lie on your stomach to read – this over-arches your back and neck. Instead, sit up and read or, if you're on a sunbed, place your book or magazine on the floor, so that you can view it over the edge of the lounger.
Keep your muscles loose by taking regular breaks from the same position (even if you're only lying down) via dips in the pool or a walk along the beach.
Before travelling you might consider an osteopathic check-up to increase mobility and ease tight joints and muscles, offering the best possible chance of a pain-free trip. And, if you're holidaying in Europe don't forget your European Health Insurance Card (EHIC). At the moment this still entitles you to free or discounted healthcare.