How do you know if you've got long covid?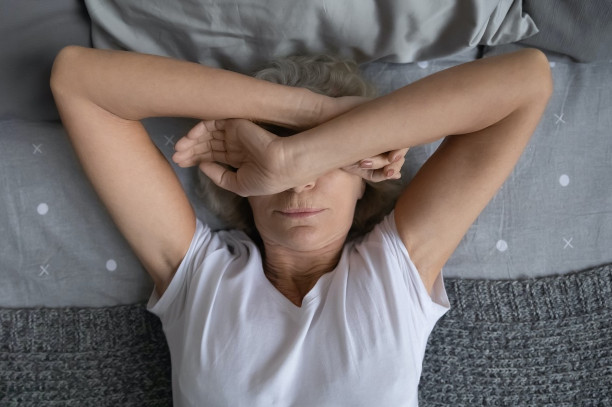 It's fair to say 2022 looks a lot different to 2020. But while we might be through the thick of the coronavirus storm, we now have another stumbling block to add to our healthcare agenda. And that's long covid.
Long covid is nothing new. It's believed the term was coined by a Dr Elisa Perego in May 2020 after she tweeted the phase to summarise her experience of the disease.
In laymen's terms, long covid is a type of post viral syndrome that refers to a range of symptoms that last weeks, months or years after having the initial covid-19 virus. The National Institute for Health and Care Excellence (NICE) defines long Covid as lasting for more than 12 weeks, although some people consider symptoms that last more than eight weeks to be long Covid.
According to the most recent stats, as of February this year, it's believed an estimated 1.3 million people were living with long covid.
What are the symptoms of long covid?
And as it stands, there are over 200 known symptoms associated with long covid. The most common include:
Brain fog
Shortness of breath
Fatigue
Headache
Upper respiratory complaints (shortness of breath, sore throat, persistent cough and loss of smell)
Palpitations or increased heartbeat
Difficultly sleeping
But other symptoms can include skin rashes, weakness, joint and muscle pain and an upset stomach.
What is the cure?
Denise Callaghan, Osteopath, says: "Unfortunately, there isn't one single treatment or medication to treat long covid. Everyone is affected differently by the virus. However, there is evidence to suggest acupuncture can help."
A 2021 peer-reviewed journal looking into the impacts of acupuncture for those suffering with a post-viral fatigue syndrome like long covid found this Chinese practice to be beneficial.
How can acupuncture help with long covid?
Researchers in a 2022 journal concluded that acupuncture can help with breathlessness and many of the common symptoms of long covid.
They said: "Non-pharmacological approaches including pulmonary rehabilitation, breathing exercise, and alternative therapies (e.g. singing therapy, acupuncture, body rotation, and stretching) have also been suggested to help breathlessness symptoms.
"It is already accepted by many to be an effective therapy for a growing number of conditions and recommended for many problems and for the chronic fatigue and pain of myalgic encephalitis, and for chronic headaches, common symptoms of Long Covid-19."
Need some help?
Denise has been working in osteopathy for more than 20 years. She also specialises in the practice of Traditional Chinese Acupuncture, having studied at the British College of Acupuncture before travelling to China to perfect her technique.
The ancient practice was founded more than 3000 years ago to help restore the body's overall balance. It works by stimulating specific points in the body to promote beneficial therapeutic responses.
According to a study, acupuncture is an "effective treatment option" for patients who suffer from persistent post viral infections, like Long Covid.
"So, if you've spoken to a health care professional and are still living with the long-term impact of Covid give some serious consideration to osteopathy," Denise adds.
To find out more, get in touch with Denise who would be happy to talk through your options.